Free Food on Mondays
The church provides fresh food (bread, fruit and vegetables) on Mondays from 9.00 am to 11.00 am. Everyone in need is welcome!
Should there not be food available on a particular Monday, the community is notified via our Facebook page.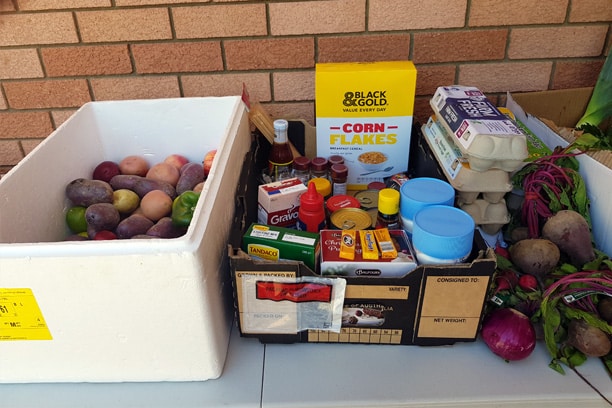 St Matthew's Food Hampers
For many years, the Armadale Uniting Church has supported St Matthew's Anglican Church with donations of food for their food hampers.
Food hampers are given to people in need through The Church Café in Jull Street, Armadale.
If you require a food hamper, then visit the café during office hours, and the staff there will be able to assist you.